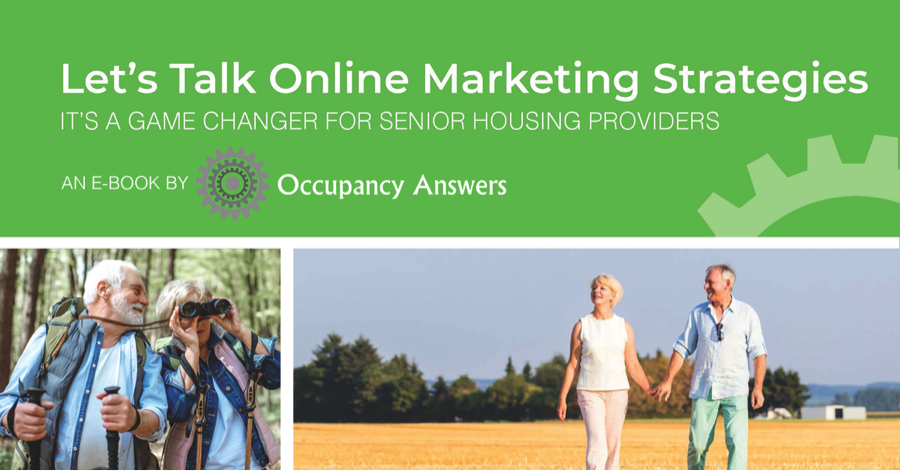 Are you relying on just Pay-Per-Click (PPC) and SEO to promote your senior living community online? Did you know that online leads who convert to a sale will do so in 42% less time than leads from direct mail?
There are a host of new and innovative tactics that combine the power of Big Data online with the reach of advertising and the sophisticated audience targeting of traditional direct mail, all available to senior living marketers today.
Are you familiar with geofencing, audience segmentation, and site and CRM retargeting? How can you take advantage of these innovative new tactics? And how can you generate not only more new leads, but higher-quality leads that are more cost-effective and more likely to result in a sale?
Today, I'm publishing a new white paper and E-book, "Let's Talk Online Marketing Strategies," to help you understand what all these technologies are and how your marketing efforts can benefit from these exciting opportunities.
To download this new E-book, go to the Let's Talk Online Marketing page.
I can't wait to hear what you think!